We visit five or six schools a year with a concert-workshop lasting around an hour in which the children, usually KS1 and KS2, are introduced to the string orchestra and to music ranging across all ages. These workshops are all about active listening and participation. The highlight is when pupils perform with us music they have been practising with their teachers.
We recently held a full day workshop with students at Christ's School, Richmond, where we worked on and recorded a number of GCSE and A-level compositions by students – an immensely rewarding experience for students and orchestra alike.
We always seek feedback from teachers and children to help us improve our workshops. And they are most definitely a partnership effort! We find the most successful sessions are those where the staff have allocated time in advance to prepare the children, by learning songs, practising instrumental parts, and perhaps introducing aspects of music such as pitch, rhythm and story-telling that can be explored further in the workshop.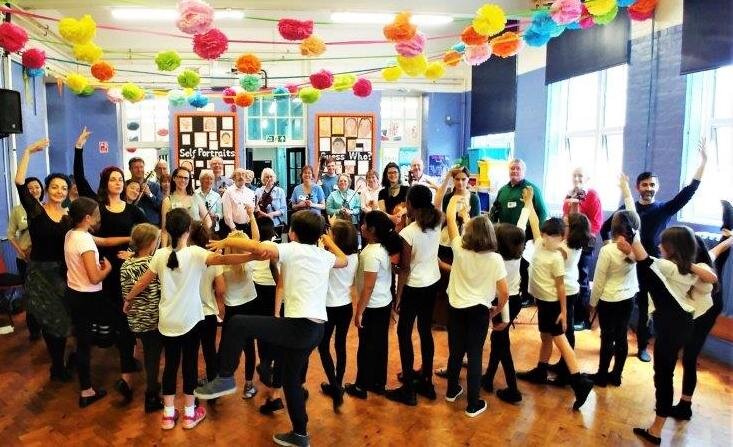 Contact us
Please contact us if you would like to discuss a concert-workshop for your school.
St Michael & All Angels' Church, Chiswick, for local schools

Archbishop Sumner Primary School, Lambeth

West Drayton Academy

West Ashtead Primary School, Surrey
Belmont Primary School, Chiswick

Merlin School, Putney

Southmead Primary School, Wandsworth

St Saviour's Primary School, Maida Vale

Southwark Cathedral School
Comments from music teachers
COmments from primary school children